BASSQUATCH FISHING
Austin Bass Fishing Guide Service
Austin Fishing Guide
CONTACT ME TO BOOK YOUR TRIP 
Phone: (435) 313-1838 Call or Text
E-mail: andermeine@gmail.com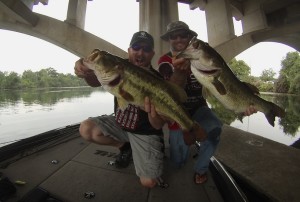 Prices
Winter Special (4 hours) = $200 for the trip (not per person) – This offer is only available for trips scheduled for a Monday afternoon/evening and the trip must occur before March 11th, 2018.  It is also only available for trips on Lake Travis, Lake Austin, Lady Bird Lake, and Walter E. Long Lake.  ***There are currently no available dates for this special as they have all been booked.  If that changes, I will remove this note.***
Half Day (5 Hours) = $300 for the trip (not per person)
Full Day (8 Hours) = $440 for the trip (not per person)
Trips can accommodate up to 2 adults or 1 adult + 2 children.  (Adult = 13 years or older)*
*Larger groups will require the use of multiple boats and price will be per boat.  Contact me for details.
My Service
Yes, I offer guided fishing trips to many freshwater fishing locations in the Austin area geared towards catching Black Bass (Largemouth, Smallmouth, Guadaluple, and Spotted Bass).  I cater each of my trips to meet the needs of each client since not everyone books a fishing guide for the same reason.  Some people are more interested in education, some are looking to just catch a lot of fish, some want to try and take a trip where they have a chance to hook into the bass of a lifetime, etc.  No matter your reasons, I should be able to help you.  With education, I don't hold back on any information with my paying clients.  If you have fishing-related questions, I will give you an honest and complete answer.  I love helping people to improve their angling knowledge and help them become better anglers even when they don't have a professional guide there to hold their hand.  I have 16 years of bass fishing  tournament experience and 27 years of general fishing experience for you to tap into!  Whether you are a beginning angler just looking to get out and catch fish or a more experienced angler looking to improve on a certain bass fishing technique / presentation / method, I try to personalize your trip to fit your needs.  I try to keep trips fun and light-hearted, but at the same time I am serious about trying to put my clients on fish.  If you want to get a sneak peak at a guided fishing trip with me, check out some of the videos from guide trips on my videos page!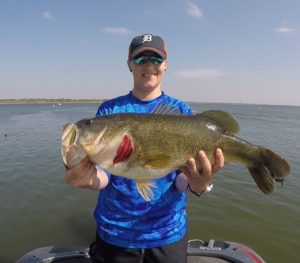 What I can promise and what you can expect from my service: If you are looking for a memorable experience on the water, further your fishing knowledge and education, and yes, catch fish, I'm the man for you.  As I mentioned above, I try to cater each guide trip to the needs and expectations of each client.  We will communicate beforehand in order to try and figure out what those needs and expectations are.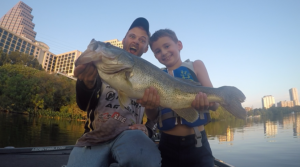 Boat and Equipment:  I have a 2016 Nitro Z18 bass boat.  I also have Humminbird & Garmin electronics (fish finders) with some of the latest fish-finding technology.  I also run a Hydrowave unit on my boat which is designed to help stimulate nearby bass and baitfish into a feeding mode!  You are more than welcome to bring some of your own fishing equipment, but I also have plenty of rods, reels, and tackle that I have ready for clients to use.  I use Ardent rods and reels and P-Line fishing line exclusively.
Locations
Half and Full Day
Austin
Bastrop
Belton
Buchanan
Georgetown
Inks
Lady Bird Lake (AKA: Town Lake)
LBJ
Stillhouse
Travis
Walter E. Long (AKA: Decker)
Targeted Species
I specialize in black bass fishing, and that's what most of my guide trips are geared towards.  However, when opportunities arise to catch other species, I will certainly take advantage of it and we may catch catfish, panfish, striped bass, white bass, or hybrids (white bass x striped bass).  Other species may be available depending on the body of water.  I typically practice catch and release, but if you would like to keep your catch and it is within state regulations to do so, then it is your choice to keep your catch if you wish.  I do not offer services to clean and filet your catch, however, so that will be up to you if you'd like to keep your catch.
Availability
I am currently available to guide on Mondays, Wednesdays, Fridays, and Saturdays.  No trips offered on Sundays.  Times are flexible and I can schedule a trip morning, afternoon, evening, or we can do a night fishing trip!  Contact me to schedule your trip!
Austin Bass Fishing Guide
Austin Fishing Guide